Platforms
We make it safe and easy for workers to get the job done with the use of our platforms, both inside and outside.
Engineered Access Platforms for Construction
RDS beams and platforms can be engineered to provide a variety of load carrying capacities. These systems can be static or mobile to accommodate the requirements of a multiplicity of projects. They can stand alone or used in conjunction with an RDS access system or traditional scaffold. Whatever your construction access platform needs, RDS will work with you to provide the optimum solution.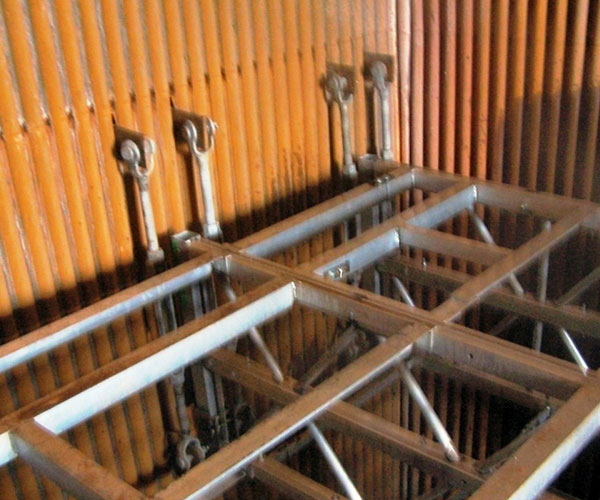 Access Platforms for Bridge maintenance
From tower enclosures to under bridge platforms, the RDS system is adaptable to address the unique challenges encountered when bridge maintenance is required. Designing a system to allow for access without causing traffic delays is often essential. By installing a solid deck above the roadway to be used as the base, tower access and repair can be accomplished. For under bridges, an RDS static or rolling system can solve the access issues.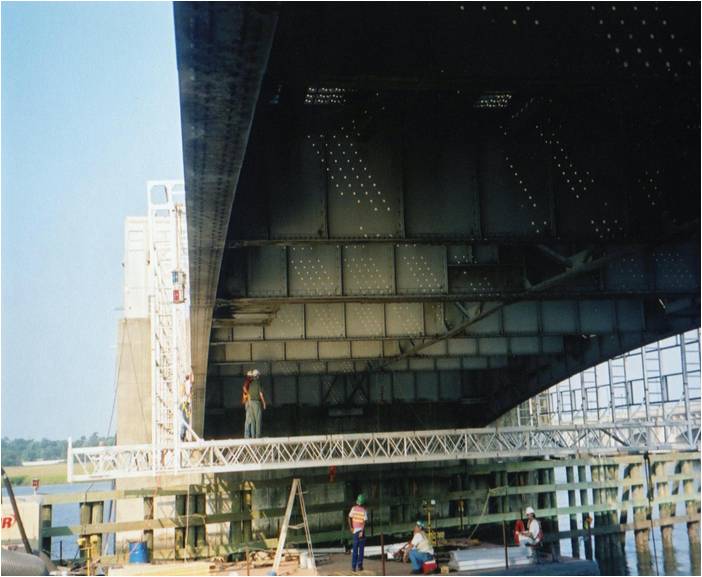 Indoor Platforms
Using an engineered rolling access platform for work on ceilings can be an effective alternative to constructing heavy scaffolding that does not offer ease in mobility for accessing the entire surface.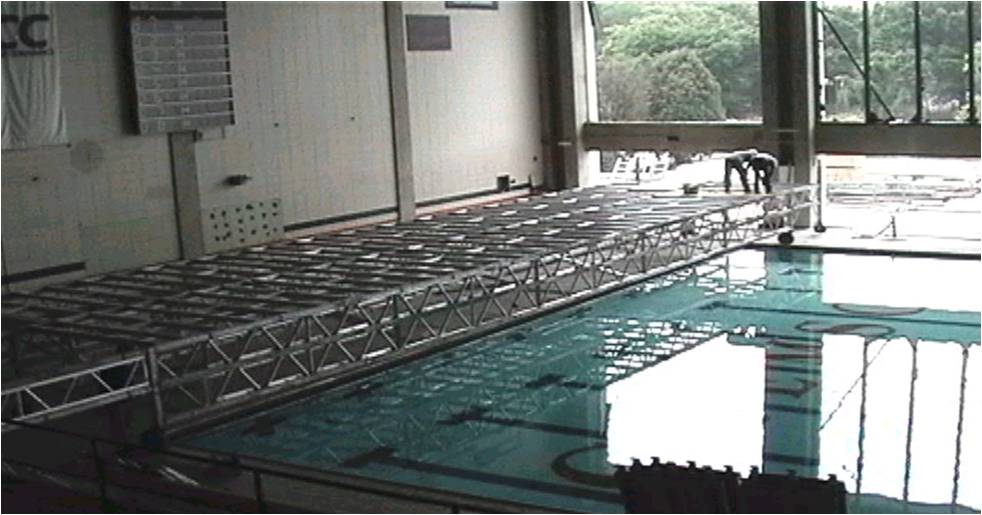 Static Platform Projects
Union Train Station – RDS Platform secured on shoring.
Las Vegas Shopping Mall – RDS Platform secured on shoring.
Chemical Plant in North Carolina – RDS Platform fastened on scaffold.
Rolling Platform Projects
Ashley River Bridge – RDS Rolling Platforms for access both underneath and on the sides of the Ashley River Bridge. This system clear span was 50′ it was 54′ long 30′ high and moved easily.
Clemson Swimming Pool Project – This 70' span rolling platform was decked with plywood and small rolling scaffold towers were placed on top to provide access to roof lights without damaging the pool lining. This was a project with Sunbelt Scaffold.
You'll be amazed by what we can build!
Call us now
854.444.3918