Truss Tables
Many of the piers in shipyards are packed full of equipment and pallets. RDS Truss Tables are your solution to saving space.
Customizable Truss Tables
The RDS Truss Table can store environmental equipment over existing pallets on top of the truss table. The legs are adjustable and narrow so they fit easily between existing pallets of equipment. These tables have adjustable support beams for various types of equipment, ladder access, deck grating walkways and safety rails allowing easy access for maintenance. The legs have weights bolted to them for holding down support. Each table comes complete with cables and forklift slots for easy transportation.
Because our equipment is made to be close to ships, the ducting is shorter and easier to install. These units are available for rent or purchase.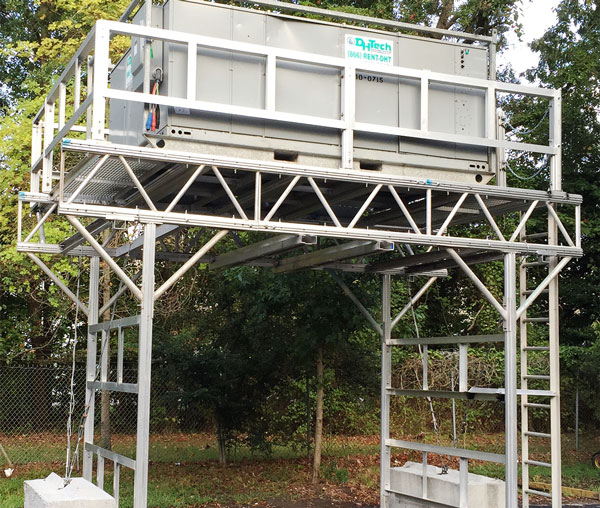 Features
Adjustable legs adaptable to any position
Forklift transportable for easy relocation
Adaptable railing allows for easy maintenance and maneuverability
Convertable tops to support a wide variety of equipment
You'll be amazed by what we can build!
Call us now
854.444.3918